HAMMERS
Weights & Arm
Index for All
Today's Bargain
New Troemner
Our Original Troemner
Gold Troemner
NEW Queen SQ
SURGICALS
Index for All
Dissection Set
Close Outs
STETHOSCOPES
Index for All
Bargains
Peds. Respiratory
Teaching
Test YOUR Stethoscope!
BP MONITORS
Index for All
Parts
Bargains

DIAGNOSTICS
Index for All
Tuning Forks
Special SETS
Neurology Tools
HOW DO I ......... Use a BP Monitor?
Listen through a Stethoscope Bell or fit the Earpieces?
Surgical Instrument Search Engine
#1: Lumiscope Sprague-Rappaport stethoscope with latex free tubing plus Standard Aneroid BP Monitor, latex free bladder -- in oversize pouch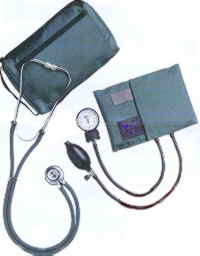 LUMISCOPE STETHOSCOPE + ANDEROID BP $19.99 COMPLETE

Latex free tubing on stethoscope matches latex free BP bladder. Stethoscope is complete with all accessories. BP has nylon/velcro calibrated cuff. Both fit neatly into an oversize zip color matched case. When ordering this item just specify your color choice BLUE, BLACK, DARK GREEN, PINK or PURPLE in the COMMENTS section on your order. If no color is specified we will choose for you.

______________________________________________


#2: single-head stethoscope together with a nice little sphygmomanometer in a home blood-pressure kit, they come together in a soft imitation-leather zipper case. 5 dollars less, but THIS one IS made with latex, but only the sphygmomanometer (the bladder inside the cuff - who cares - and I think the squeeze bulb), not the stethoscope. Made by Lumiscope as well, or at least Labtron which is evidently part of Lumiscope.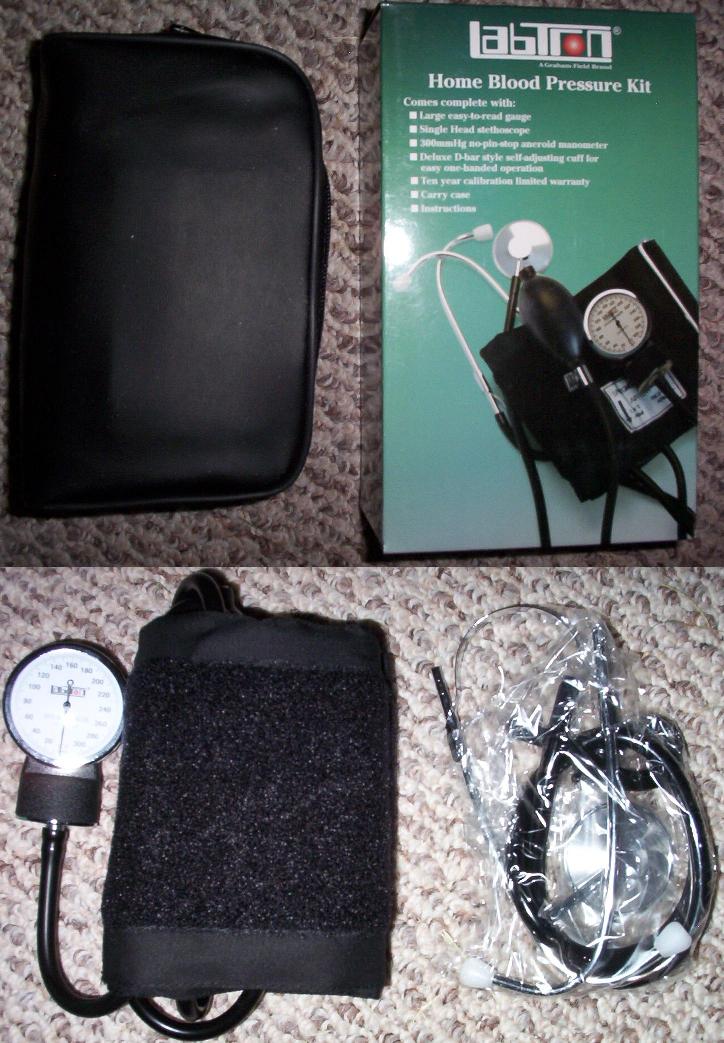 Click here to order a single head basic stethoscope + BP set for 14.99
color choice: Black only.