HAMMERS
Weights & Arm
Index for All
Bargains
New Troemner
Our Original Troemner
Gold Troemner
New Queens Sq
SURGICALS
Index for All
Dissection Set
Close Outs
STETHOSCOPES
Index for All
Bargains
Peds ENT Spec
Teaching
BP MONITORS
Index for All
Parts
Bargains

DIAGNOSTICS
Index for All
Tuning Forks
Special SETS
Neurology Tools
$16.50 for Set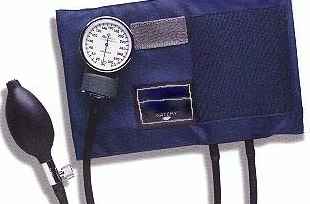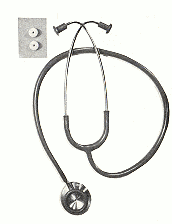 This Sphygmomanometer is a precision instrument, which has been constructed to withstand normal shocks in handling. Although its construction is rugged for an instrument so sensitive, it is still a fine instrument and should be accorded care in use. Manufacturered by Lumiscope. No pinstop at zero. Stethoscope is the WingAce, adult dual (bell plus diaphragm assembly) use stethoscope.
ORDER BP "STANDARD" + WINGACE STETH @ $16.60 ea
.
Return to BP Index Page Return to SPECIAL SETS Page

.......and a few site that direct people Medwork Instruments for Instructions.......