Yes, a Free Dejerine...
with our new Compact Medical Package
lll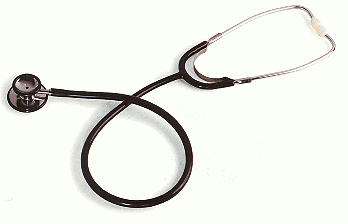 Includes Sensor adult compact dual stethoscope (shown with black tubing but will be supplied with dark blue), Lumiscope adult blood pressure monitor with non-latex inflation system (matching dark blue cuff/oversize nylon zip case), American made professional grade C256R tuning fork (suitable for testing both auditory and vibratory sensation) and the chromed regular Dejerine reflex hammer. All the instruments fit neatly in the oversize nylon zip case (with exterior pocket -- velcro closure -- for additional items such as keys, scissors, measuring tape). Free (click here) eye chart with order, as always, of course.
ORDER Cat. #R6FREE @ $36.75 each
l
Order optional #M1 Measuring Tape @ $3.50 each
Order optional #5020 Stainless Lister Bandage Scissor @ $1.99 each
Order optional Kelly straight 5.5" Hemostat @ $2.19 each
Order optional Kelly curved 5.5" Hemostat @ $2.19 each